Tuesday – Saturday
9 a.m. – 5 p.m.
We Will Re-Open at 11 a.m.
on Wednesday, January 19, 2022
Currently Closed on Monday & Sunday

Closed the Following Holidays:
Easter Sunday – April 17
The museum and all exhibit
buildings are now open.
TRAIN RIDE TIMES:
Saturday at 11 a.m., 1 p.m., and 2 p.m.
ADMISSION ONLY
Adults: $6
Seniors/Military: $5
Children 3-12: $4
Children 2 and under: FREE
ADMISSION + TRAIN RIDE
Adults: $12
Seniors/Military: $10
Children 3-12: $8
Children 2 and under: FREE
*These prices do not include taxes or fees.
Online purchase is highly recommended.
Welcome to
North Carolina
Transportation

Museum

The N.C. Transportation Museum is a historic site, once home to Southern Railway's largest steam locomotive repair facility in the southeast, and a museum featuring all types of transportation history – railroading, automotive, aviation, and more.

Historic structures include Barber Junction Depot, an authentic train station built in 1898 that serves as the museum's Visitor Center.  The Bob Julian Roundhouse is the largest remaining roundhouse in North America, and is home to locomotives, passenger rail cars, and a full-size replica Wright Flyer.  The massive Back Shop, where steam locomotives were once completely overhauled, now houses rail cars of the past, antique automobiles, fire trucks, and the restoration of the Piedmont Airlines' Potomac Pacemaker DC-3.  The Flue Shop houses the museum's Bumper to Bumper automotive exhibit.

Plan your visit today for a trip into the past at the museum that moves you!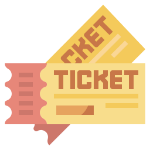 Tickets – Click Here
To purchase your no-contact online tickets